WheelShield tm Rim and Brake Cover: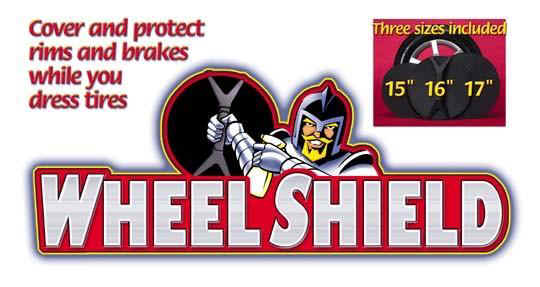 WheelShield tm:
J & A Innovations, LLC, located in Utica, New York, is an industry leader in today's highly competitive auto detailing market place. To hold this competitive edge, J & A Innovations, LLC is committed to using the best and latest technology to design, engineer and manufacture innovative products at a very affordable cost. The revolutionary new WheelShield is J & A Innovations' newest product.
Click here to watch a short video of the WheelShield at work.
Click to:
WheelShield Copyright 2002, 2003 by J & A Innovations, LLC
All Rights Reserved.
The inventor is looking for distributors and sales reps.
Mr. Andrew Artessa -- J&A Innovations, LLC
Phone: 315-368-0017
FAX: 315-732-4238
E-mail: [email protected]
Main Web Site: www.wheelshield.us

since March 24, 2003
---
See more great inventions like this one
OR
List your invention on this site's invention database