Vehicle Side Panel Dent Preventer: U.S. Patent # 5,879,037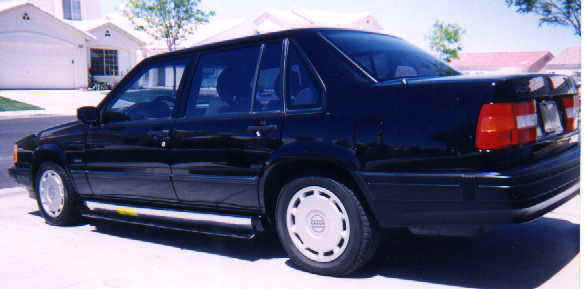 The "Vehicle Side Panel Dent Preventer" is a universal, elongated side skirt case system that houses an impact-absorbing pad, which is used to protect a vehicle side panel from dents when positioned in place. The sealed pad incorporates a retracting safety cord that is anchored to case and uses magnetic attraction for bonding to panels. The case mounts to the lower rocker panel of a vehicle and has an opening door, which allows for removal and storage of pad. The system looks like part of a vehicle and case can be painted to match. Seeking licensee or sale. Pictures of prototype available.
Be sure to check out the inventors' other products at:
www.marketlaunchers.com/batiste2.html and at www.bv-concepts.com
Inventor is seeking a licensee.
Brochures are available upon request. Thanks!
Inventor: Rene C. Batiste / Batiste Visual Concepts, P.O. Box 750601, Las Vegas, NV 89136-0601
Phone: (702) 396-7385; CELL: (702) 682-5992
E-mail: rene_bat@msn.com or bv-concepts@msn.com
since April 4, 2003
---
See more great inventions like this one
OR
List your invention on this site's invention database