Portable Thermal Shower (PTS) -- The "Trunk Shower:" U.S. Patent # 5,911,520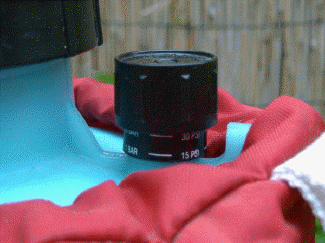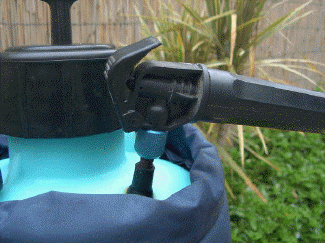 Portable Thermal Shower (PTS) -- "The Trunk Shower:"
The Portable Thermal Shower can be sold in the following markets:
Sports and Recreational Market
Health Care
Civil / Industrial Health and Safety
Pet Use
Military Use
Business Description:
PTS Industries, Inc. was established in 1999 with the inventing and patenting of its Portable Thermal Shower (PTS). This proprietary and patented product has excellent application to the sports and recreation, health care, health and safety, military and civil safety markets. The Portable Thermal Shower (PTS), also known as the Trunk Shower, is available in three size, provides a 45 PSI shower / rinse spray that is ideal for rinsing off or a complete shower after recreation prior to loading into the family vehicle to return home. A temperature gauge or indicator, an automatic pressure release valve, a supplemental pressure inflation nozzle for easy pressurization, a custom trigger release showerhead, and a superior thermal insulation are featured on the product. The Portable Thermal Shower has many applications to the sports and recreation, health care, pet care, industrial health and safety, military and civil safety markets as mentioned earlier. This product is planned for release to different markets under licensing agreements with key existing market players or for the sale of its further development to a party interested in maximizing its potential for distribution and sales.
Each of the identified markets for the Portable Thermal Shower is significant in size and is growing. Currently there have not been any similar competitive products found in any of the target markets. With proper placement, pricing and product brand awareness, a market predominance can be achieved.
Product Overview:
The initial development of the Portable Thermal Shower was for the purpose of showering bed–ridden individuals who were unable to effectively wash and/or rinse their hair. The Portable Thermal Shower allows for complete and effective hair washing and rinsing with all consumer hair products.
The Portable Thermal Shower concept combines a polyethylene tank with 1 gallon, 1.5 and 2.25 gallon capacities. There is a hand pump assembly and a hand-held thumb-activated sprayer. Two methods are available to pressurize the tank to a maximum pressure of 45 PSI (pounds per square inch). The attached hand pump works in conjunction with a valve stem to allow pressurization. The attached hand pump effectively pressurizes the tank manually while the valve stem will allow the use of multiple external devices for pressurizing. The valve stem's main function will be for the application of a CO² cylinder type inflator, but any external pump or air tank could be used.
The tank can be pressurized to a maximum of 45 PSI, which will allow the water to be released at a rate strong enough to remove any and all residue or added soap and rinse products. Included on the tank is a pressure release valve. This valve will automatically release pressure when the internal tank pressure goes above 45 PSI, and will then reseal again at 45 PSI to maintain a safe but maximum pressure.
A temperature gauge (thermometer) is also added to indicate water temperature range and variation at both the time of filling and use. It is also a safety measure to prevent accidental scalding.
Six feet of wrapped polyethylene high pressure hose is used to connect the hand-held, thumb triggered, showerhead to the container tank. Tests showed that the six-foot hose length is the optimum length allowing the PTS to be conveniently placed on the floor next to the patient without being intrusive to the function of the shower.
A closed-cell foam-insulated shell provides the thermal capabilities of this shower. Closed-cell foam is used because of its superior ability to maintain a heat barrier. This insulated shell will produce a thermal barrier capable of maintaining a comfortable temperature for up to four hours. This shell was tested at varying external environments. It was found to be quite effective, maintaining a temperature variable of + or - 8° over a four hour period. The more temperate the exterior environment, the longer (more effective) the heat is maintained within the tank. The thermal shell is removable for cleaning purposes and maintenance. The shell will be made with a cordura nylon for durability and will enclose a ¼" closed-cell foam core.
The value of the Portable Thermal Shower lies in its ability to be manually pressurized up to and including 45 PSI. At this pressure the tank can be placed at any level above, below or equal to the level of the spraying handle without reducing its effectiveness. Additionally, the thermal shell creates a temperature barrier maintaining hot/cold water for four hours. It is conveniently portable at all three capacities.
Our mascot: "Trunky"

Click here to see the Current Position and Future Outlook of the Portable Thermal Shower:
Inventor: Dan Kenney, President and CEO of PTS Industries, Inc., 2037 Prowse St., Placentia, CA 92870
Phone: (714) 524-5389; FAX: (714) 524-5389; Cell Phone: (714) 366-8086
E-mail: [email protected]

since November 27, 2000
---
Back to the MarketLaunchers.com home page
Order your own invention web page for only $1 down, and get your invention seen by manufacturers ...