Tree Shelf: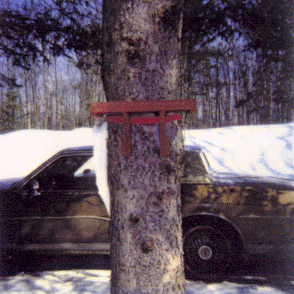 The temporary tree shelf has a variety of uses:
To hold food, drinks and Bar-B-Que supplies.
To serve as a bird feeder.
To hold plants.
In the fall it can hold Halloween pumpkins to decorate a tree.
One of the best aspects of this shelf is that it requires no nails ... no wire ... no staples. It will not harm the tree but it secures safely so that whatever it is holding will not fall out. Several prototypes have been tested extensively and have held up well through even a hard winter!
Inventor: Peter J. Keller, 11922 W. State Road 77, Hayward, WI 54843-4005; (715) 462-9590
---
Back to the MarketLaunchers.com home page