Lawnmower Blade Removal Tool:
| | |
| --- | --- |
| Blade Bully TM | Blade Bully II TM |
Lawnmower Blade Removal Tool:
A new and improved lawnmower blade removal tool, for all rotary lawnmowers and /or mower decks on lawn tractors, provides a safe and convenient removal of the bolt that holds the blade on the mower.
This new revolutionary tool was designed with safety in mind, with no more grabbing of sharp blades with your hands, blocking the blade with a block of wood, or bending up the mower deck with clamps to hold the blade while removing and installing it. This tool not only holds the blade but also provides a guide for sockets to remove the bolt or nut with more than enough leverage to remove the most stubborn bolts.
On push mowers, the tool locks onto the blade with the precut slots in the Lawnmower Blade Removal Tool securing the blade. The socket and extension is guided through the center of the tool, connecting a ratchet handle at the top of the tool. Holding the tool handle while turning the bolt with ratchet easily removes or installs blade bolts/nuts.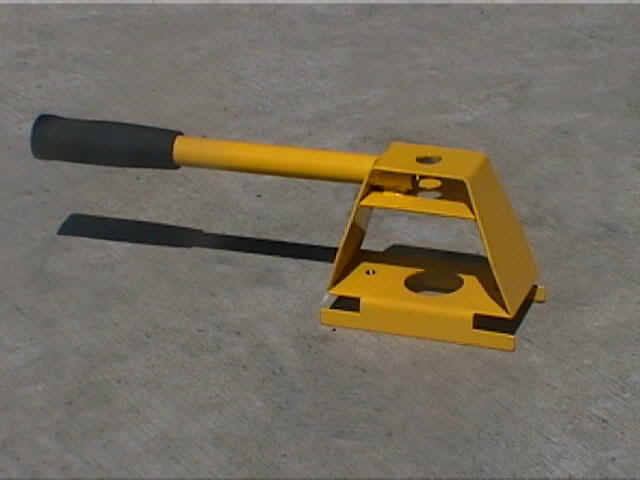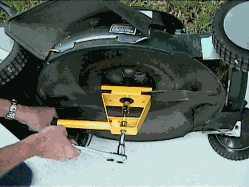 Some mowers or mower decks have a large brake or mandrel which require an adaptor to extend beyond these components to make contact with the blade for bolt removal/installation.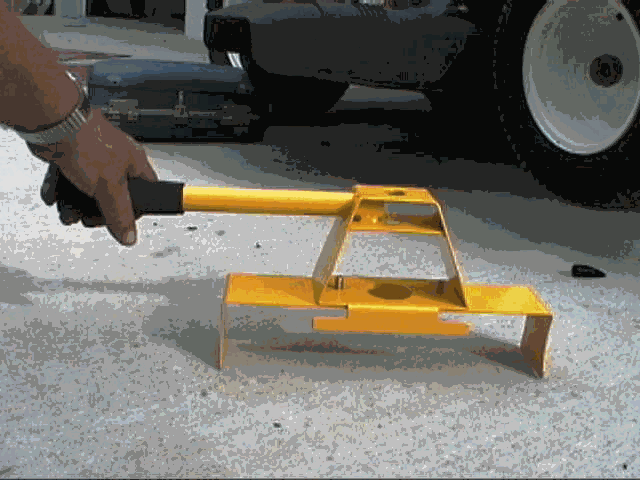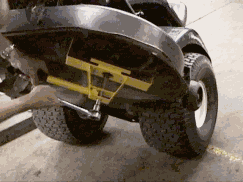 The Lawnmower Blade Removal Tool provides lawn and garden technicians and the general public with a safe and easy way to remove and install lawn mower blades.
Inventors: Kevin Sterling and Larry Holstein
Phone: (352) 726-4931
E-mail: [email protected]
K-LAR INC. 4606 South Gid Hall Point, Inverness, FL 34452
Phone: (352) 726-4931 E-mail: [email protected]

since October 9, 2000
---
Back to the MarketLaunchers.com home page
Order your own invention web page for only $1 down, and get your invention seen by manufacturers ...