Hose Collar to Prevent Theft of Garden Hoses:
NOTE: This inventor has 2 other products available for licensing: The Tab Top Device for opening aluminum cans and the Auto Tray Away which is a fully - adjustable tray that allows you to prepare and eat your food in a car. Click on either link to see that particular product.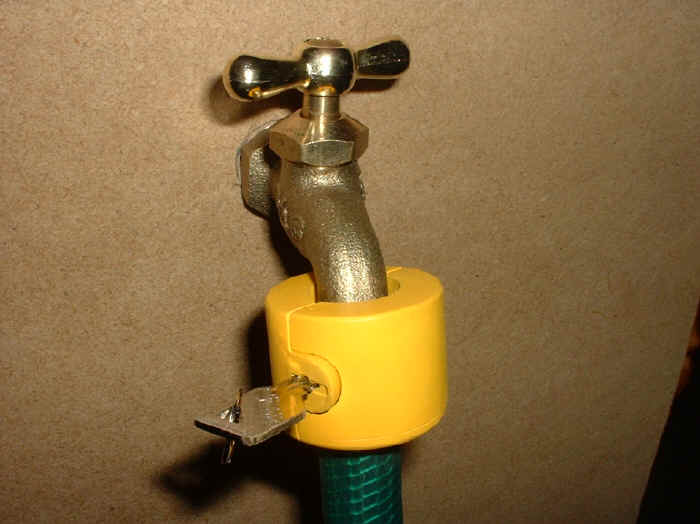 Hose Collar:
This universal and inexpensive new locking collar prevents the removal and / or theft of garden hoses. Once your hose is tightened on the bib, simply install a collar and lock it, then your hose will remain there until you remove it. The Hose Collar works great for home, office buildings, apartment complexes, condo's etc. Shown here is a prototype model.
Inventor is seeking to license the item ONLY -- not manufacture it and sell it at retail himself.
Inventor: Brian Finmark, 2030 S. Cabrillo Avenue; # 101, San Pedro, CA 90731
Phone: (310) 833-3857
E-mail: [email protected]
---
Back to the MarketLaunchers.com home page