High Hanger Hooker ™:
The High Hanger Hooker ™ clothes hanger retriever allows a person to access clothing hung on out-of-reach clothing rods. Available for license. This housewares product is patent-pending.

Before & After:
The old way of hanging and retrieving clothes is shown on the left, while the High Hanger Hooker ™ shows an easier, safer way: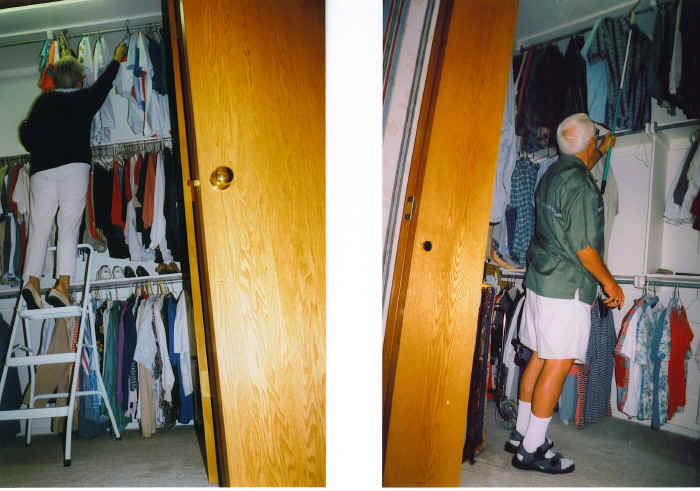 High Hanger Hooker ™:
Its telescoping handle allows the user to reach items up to 12 feet high. It eliminates the use of a cumbersome and potentially dangerous ladder or stepstool, and can hold 5 hangers at once.
Other features:
Ideal for residential markets AND business markets
Ideal for wheelchair-bound people
Can be conveniently stored anywhere, such as in the corner of a closet.
Can be made out of plastic or a lightweight material such as aluminum.
Inventor: Dick Buser, 11101 Ashford Drive, Yukon, OK 73099
Phone: (405) 373-2637
FAX: (405) 373-4577
E-mail: [email protected]
since June 27, 2005
---
See more great inventions like this one
OR
List your invention on this site's invention database