Christmas Tree Skirt Support: U.S. Patent # 5,593,743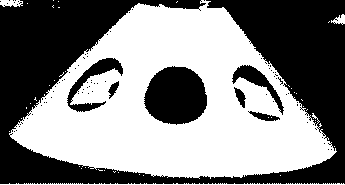 "It took 50 years of struggling with Christmas tree skirts, trying to keep them out of the water pan, before I finally said enough is enough!" -- Christmas Tree Skirt Support inventor Patricia Baker
Features:
No more ruined carpets
No more sick pets
Easy to assemble, is durable and easy to store
Easy water refill
Protects and displays your beautiful Christmas tree skirt
The Christmas Tree Skirt Support keeps the skirt from falling into the water pan and keeps the wicking or soaking water from falling onto carpet and gifts, and it prevents the skirt from damage. Users of LIVE as well as ARTIFICIAL trees benefit from the beautiful display of the skirt when placed over the Skirt Support. PROTECT your CARPET, GIFTS, PETS as well as your tree SKIRT, and eliminate the anguish and the expense of clean-up and replacement.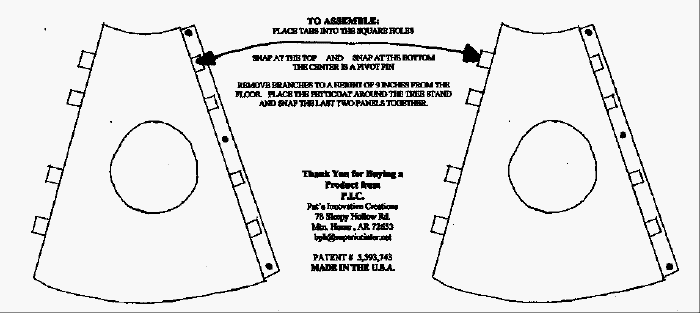 Made of injected polypropylene in 10 identical pieces that snap together with ease, it is compact for storage (what lady would not like this feature?) and on the retailer's display. This is not a throwaway item. When shown at both the Arkansas and Minnesota Inventors Congress, it was well received. Women wanted to know 2 things -- when and where will it be available. We've been selling them at craft shows and have sold thousands. People come back in succeeding years asking, "Where have you been?" -- they want additional Skirt Supports for other family members and friends.
The Skirt Support has been selling at retail for $20.00. The mold is a 2-cavity all-steel mold. Only one cavity is cut. Other details will gladly be provided to interested parties in negotiations.
Inventor is interested in selling the patent rights and the mold.
WOMEN DESERVE BETTER! For individual retail sales, please e-mail the inventor at the address below.
Inventor: Patricia Baker, 78 Sleepy Hollow Road, Mountain Home, AR 72653
Phone: (870) 424-2192
E-mail: [email protected]
---
See more great inventions like this one
OR
List your invention on this site's invention database