Patented All-Terrain Chair for Hunting and Camping available for license: U.S. Patent # 6,572,061
The All-Terrain Chair keeps you level on any terrain, outdoors or indoors. It is ideal for hunting and camping, as well as attending sporting events and outdoor concerts.
Made with hunters and outdoorsmen in mind, it provides a comfortable, level seat to just sit back and enjoy whatever you're doing. Its lightweight and portable design has a swivel seat and a backrest for comfort, and it can be quickly and quietly adjusted.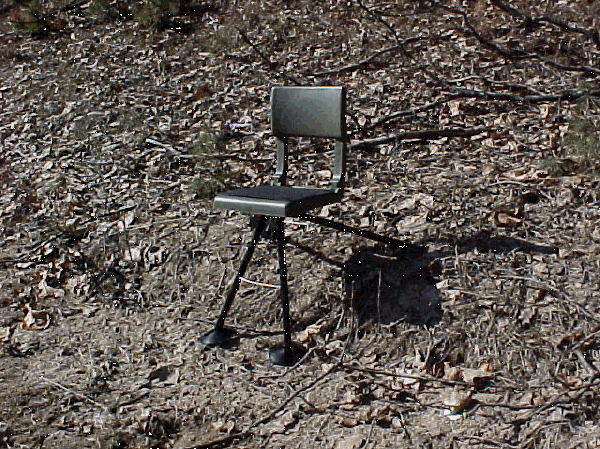 The All-Terrain Chair's legs are not telescopic. There's a cable inside the legs that allows the four legs to move independently of each other. This provides a perfectly level seating surface on any type of uneven terrain -- indoor or outdoor. The All-Terrain Chair weighs less than 7 lbs.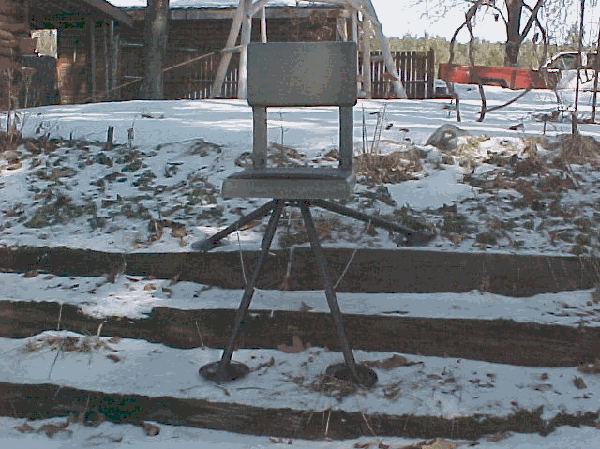 While you may never need the All-Terrain Chair to do this, it's nice to know that it can: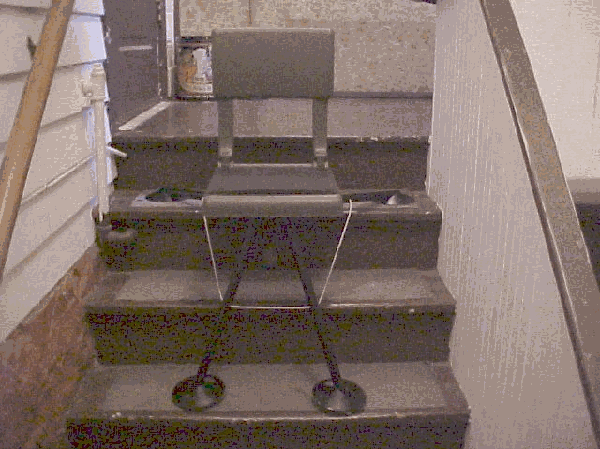 The All-Terrain Chair generated a lot of interest at two recent trade shows and expos, and it is available for licensing.
Inventor: Tripp Ahern
Phone: 920-907-5453
E-mail: [email protected]
since February 14, 2004
---
See more great inventions like this one
OR
List your invention on this site's invention database