Patented New Garden Hose Trigger Nozzle Guard Available for License:
Most people have dropped or thrown down their garden hose nozzle and got drenched with water as a result. The patented Garden Hose Trigger Nozzle Guard prevents this from happening -- every time. It is ideal for any consumer who uses a typical pistol-grip garden hose nozzle. In addition to gardening and spraying the grass and plants, it is also useful when washing your car or boat.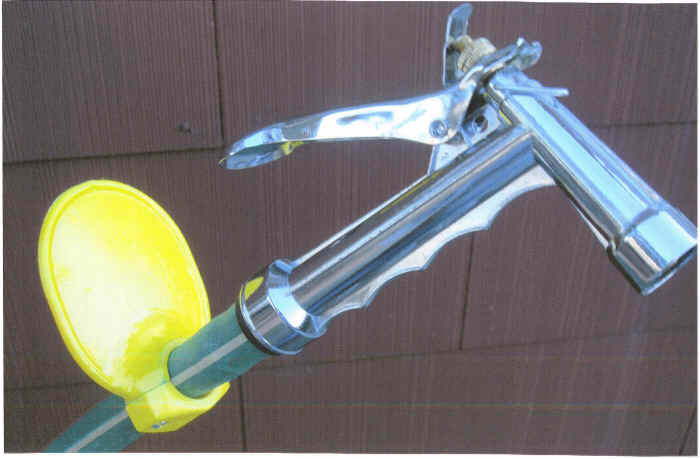 Testing has proven to be 100% effective. This simple yet clever device works perfectly every time.
The Trigger Nozzle Guard can be manufactured using injection molded plastic as shown, which also makes it ideal for promotional advertising. There is also a rigid steel wire version.
---

---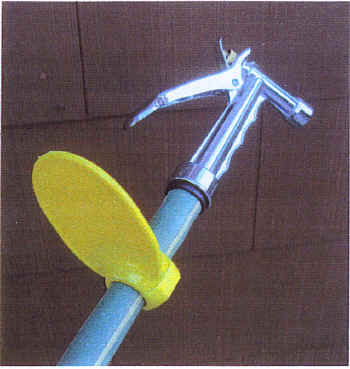 The inventor is looking for a manufacturer and/or a business partner.
Inventor: [email protected]
since April 17, 2007