Telescopic Posthole Digger available for sale or license: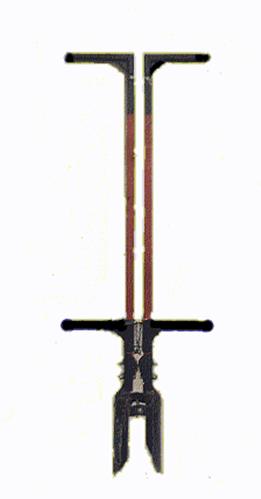 Telescopic Posthole Digger:
This posthole digger works better than the conventional type, because it uses your body weight rather than your muscles to get the job done. The top half of this patented device looks like a pogo stick, while the bottom half (the half that pulls out the dirt) looks like an ordinary posthole digger.
Repeat sales have already been made to sign companies and commercial builders.
The inventor is looking for a manufacturer or a licensee
The rights to this patent are for sale or license.
Inventor: Mike Luck, P.O. Box 4433, Flint, MI 48504
Phone: (810) 732-8087 or (810) 249-1640
E-mail: [email protected]