Easy Open Door Latch:
THINK BIG:
The typical style of push latch is TOO SMALL. Itís a hassle, especially for kids and seniors. Ever have your hands full of stuff? Ever try using a bag, briefcase or box? The EASY OPEN DOOR LATCH alleviates this dilemma.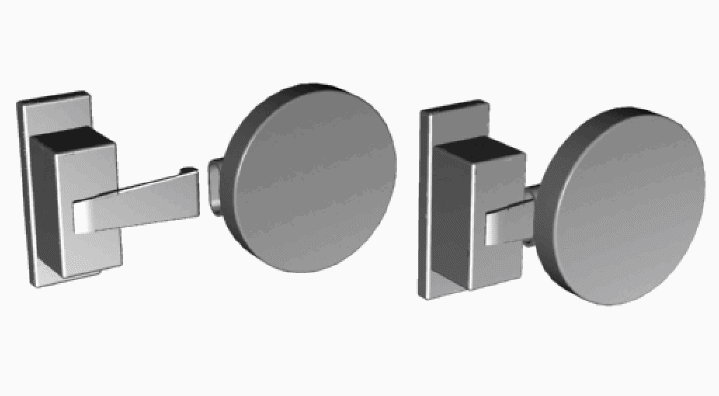 | | | |
| --- | --- | --- |
| 1 Your existing, tiny push latch | 2 Easy Open Door Latch Simply Slides Over Handle | 3 Your New, BIG Push Latch |
A 5 TIMES LARGER TARGET AREA
Easier to see and hit
DOUBLES THE HANDLE LENGTH
Increased length means more leverage, less effort
NO TOOLS REQUIRED
Simply slides over your existing push latch handle
FITS MOST SCREEN & STORM DOOR PUSH LATCHES
BIG 3" DIAMETER MOLDED POLYMER PUSH DISK
Available in either Black or White
To order an Easy Open Door Latch fill in the order form below and mail it in.
-------------------------------------------------------------------------------------------------
Name:____________________________________

Address:__________________________________

City/State/Zip:_____________________________

Price includes all S & H costs

$6.00 for 1 or $5.50 for 2 or more

$5.50 x ______Qty=_____________

Color Choice: _____Black ____White
Mail Check or Money Order to:

KELLEY DESIGN GROUP 169 DORCHESTER RD. BUFFALO, NY 14213
since November 3, 2003