Market Launchers TM
Announcing our July Special --
Only 7 more days -- valid until July 31:
---
The July Special includes:
FREE: Two EXTRA weeks of having your invention listed as a "Featured Product of the Week" on the home page ($100 value). With two extra weeks, this means you'll get six weeks instead of four as a "Featured Product of the Week."
FREE: An ad in 2 upcoming issues of THE ONLINE INVENTOR newsletter (800 readers) OR an article written about your invention in an upcoming issue of THE ONLINE INVENTOR.
FREE: A search engine search for companies in your industry -- this search will list some companies for you to contact.
FREE: A 6-month listing for a second product.
FREE: All of the above
That's right – all of the above bonuses. Since we're giving away so much, the only way we can do this is to offer it ONLY WITH THE GOLD PACKAGE. When you order the GOLD PACKAGE, you will get all of the above bonuses.
Click here to go to the order form.
Then scroll down to the GOLD Package.
Why are we giving away so much with the July Special?
Ever since I started MarketLaunchers.com in 1998, I knew there was ABSOLUTELY NO REASON why an inventor should NOT get their own web page. Now you can see for yourself why there is no reason to not get one, too.
Among our three web page packages (BRONZE, SILVER & GOLD), the GOLD Package gives you the most exposure for your invention. The GOLD Package, in addition to the above July Special bonuses, includes:
A 2-year listing ($325 value if sold separately).

Having your product listed as a "Featured Product of the Week" on the home page for 4 separate weeks ($200 value).

Having your page individually registered with 10 of the main search engines and directories ($125 value).

A 1-year subscription to Inventors' Digest -- or a 1-year extension of your subscription if you're a current subscriber ($27 value)

The past year's worth of articles written by MarketLaunchers.com for Inventors' Digest ($9.95 value)

Your own hit counter, so you'll know exactly how many people visit your page ($30 value).
Priced separately, the items in the GOLD Package would add up to $717.00, but the actual cost is only $495.00. We will begin creating your web page on the same day as we receive your order.
Click here to go to the order form
OR
click here to read what some of our customers have to say about us.
NOBODY OFFERS MORE THAN WE DO. Among the sites that build web pages for inventors, we're the only one that is co-branded with Inventors' Digest. We're one of the oldest and most successful web sites that do what we do, and we've been doing it since July of 1998.
THANKS!!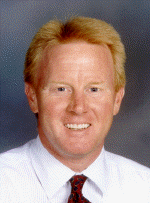 Paul Niemann
President of MarketLaunchers.com
P.S. You probably noticed one thing that we did not do with the July Special (and never will), and that's to lower our prices. We're already the best option for inventors who want to get a web page for their inventions, and if you can find anyone else who can offer all that we do for a lower price, then we'll beat their price by 10%.
Click here to go to the order form
Market Launchers, Inc.
2614 South 24th Street
Quincy, IL 62305
If calling from within the United States:
(800) 337-5758
If calling from outside the United States:
(217) 224-7735
---
MarketLaunchers.com is celebrating its 4th birthday in July!