"KegTainer TM" Cooling Container for Kegs: U.S. Patent # 6,612,742; numerous patents pending
KegTainer TM -- The smarter way to keep KEG BEER COLD
KegTainer TM is a tough, light weight, insulated, collapsible, nylon bag into which you place a COLD KEG of BEER. Simply gather drawstring around tap for cold beer all day long. KegTainer TM is designed to keep a cold keg of beer cold for up to eight hours. (longer than most parties last) without ice. That's right, NO ICE! (KegTainer TM was tested in 90 degree temperatures) KegTainer TM is designed to carry the weight of a full keg of beer (Approx. 168 lbs.) making transportation of keg from one location to another possible.
KegTainer TM is collapsible and light in weight. (Approx. 5 lbs. 8 oz.)
KegTainer TM is logo friendly and available in a variety of colors, color combinations and camouflage. KegTainer TM is available in both half barrel and quarter barrel sizes.
KegTainer TM is designed with a sleeve (for customer convenience) capable of holding 50 16oz. plastic cups.
Great for picnics on the beach, house, office, tailgate, fraternity, sorority parties, golf outings and reunions.
Ideal for summer softball teams, promoting keg beer or your business.
KegTainer TM -- The smarter way to keep KEG BEER COLD
Scroll down for additional photos.
---
Testimonials:
"THANKS, It works beautifully, in fact, one of my friends will probably wanna order one, waiting for the pictures to develop and I WILL send you them when I get 'em ... again, thank you, and Mahalo (means appreciate it i.e. thank you in Hawaiian) and Aloha!" -- Kevin Mortensen
"This looks like the best invention ever. I'm going on a 2-day canoe trip. How long does it keep the beer cold? Can I get one overnight?" -- John Casill
"It was great and arrived in time. Thanks so much." -- Suzanne Yoh
Yes, I did receive the KegTainer TM on Thursday. Thanks very much. It worked GREAT!! It was also a hit of the party -- conversation wise. Wonderment at first, then this is cool! Gave your email address to a lot of friends that were interested in purchasing one." -- Robyn
"Also, we used your product for the first time last night at one of or events. It performed just as promised. We were very impressed. We have resolved over the next few months to purchase about ten more. Thanks again for the good business, you will hear from me soon." -- Brian Willey
"On my list of things to do this week was to send you an email applauding you for such a great product. I ordered the KegTainers TM on Friday and they were at my house that Monday. As great as that was, the product was even better. First, it simply makes carrying the kegs easier (nylon straps as opposed to metal handles). Second, we had one keg stored outside from approx. 3 PM until 12 noon the next day. It was brutally hot the entire day of the party, yet when we tasted the remnants of beer the next morning, it was still cold enough to drink! It wasn't ice cold, but considering we were approaching 24 hours with zero ice around the keg, it was astonishing. Everyone loved the KegTainer TM. Guests want to borrow them for their parties. It was like a bad commercial or something. I could not be happier with either the customer service nor the product that you have provided me. The KegTainer TM is definitely something that I will strongly recommend to anyone I know that will be having a party." -- Kent Burrice
---
Production costs: Approx. $13.65 per bag on orders of 5000 or more
Suggested retail: $49.95
Bag dimensions: Half barrel: 29" tall X 62" circumference
Quarter barrel: 18" tall X 52" circumference
Bag weight: Half barrel: 5 lbs. 8 oz.
Quarter barrel: 4 lbs. 8 oz.
KegTainer TM can also be manufactured with a tough, clear vinyl, seamless liner, for those customers who choose to use ice, giving KegTainer TMeven more utility.
---
Lambert & Lambert Evaluation:
1830 55th Street East
Inver Grove Heights, MN 55077
Ph: 651-552-0080 Fax: 651-552-7678
www.lambertinvent.com info@lambertinvent.com
Invention: "KegTainer"
Date of Evaluation: March 25, 2003
Below are the results of an independent Marketability & Licensability evaluation from Lambert & Lambert:
---
Marketability & Licensability Criteria:
1. INVENTION PERFORMANCE: Does the invention perform the task that it claims to do?
Yes. It will not require changes.
2. SOCIETAL INFLUENCE: The new invention/idea/product would likely have an influence on society that is ...
Neither harmful nor beneficial.
3. LEGAL: The new invention/idea/product will comply with applicable law ...
4. POSSIBLE HAZARDS: Bearing in mind its possible hazards and side effects, the new invention/idea/product is likely to be ...
5. DEVELOPMENTAL STAGE: Submitted information can best be described as ...
An idea ready for market.
6. PATENT (not the comprehensive search by a patent attorney yet): Bearing in mind the inventions already receiving patents and products on the market, the possibility that the invention/idea/product will be granted a patent is likely to be ...
Excellent, non-provisional patent already issued.
7. INVENTION R&D: The research and development necessary to achieve a market ready product, in terms of difficulty and e2ipense, is likely to be...
8. MANUFACTURING: Bearing in mind the current technology and what would be needed to manufacture or practice the invention/idea/product, manufacturing or practicing the invention will be...
Feasible, without foreseeable difficulties.
9. PROFITABILITY: Are the margins for profitability such that there will be a substantial profit? Projected revenues are likely to be...
10. DEMAND TREND: For products in the category of the invention/idea/product, the market demand seems to be ...
High, moderately increasing.
11. SIZE OF MARKET: For products in the category of the invention/idea/product, the potential market seems to be ...
Large, national or broad market.
12. PRODUCT-LINE POSSIBILITY: The potential for the invention/idea/product to expand into a line of products is ...
Moderate, many modifications possible.
13. OVERALL CONSUMER APPEAL/DEMAND: Bearing in mind the potential consumers' overall attractiveness to the new invention/idea/product is likely to be ...
14. QUANTITY OF COMPETITION: Bearing in mind the existing products that the new invention/idea/product will compete with, the barriers to market entry are likely to be ...
15. QUALITY OF COMPETITION: Bearing in mind the existing products that the new invention/idea/product will compete with (including price, quality, etc., the invention/idea/product will likely be perceived as ...
Superior, some advantage.
---
Distributors Wanted !!!
Inventor: James Carter, Marketing Manager, CARTER EDWARD IMPORT, 319 East 6th Avenue, Tarentum, PA 15084
Phone: (724) 910-0460
FAX: (724) 226-4597
E-mail: info@kegtainer.com
---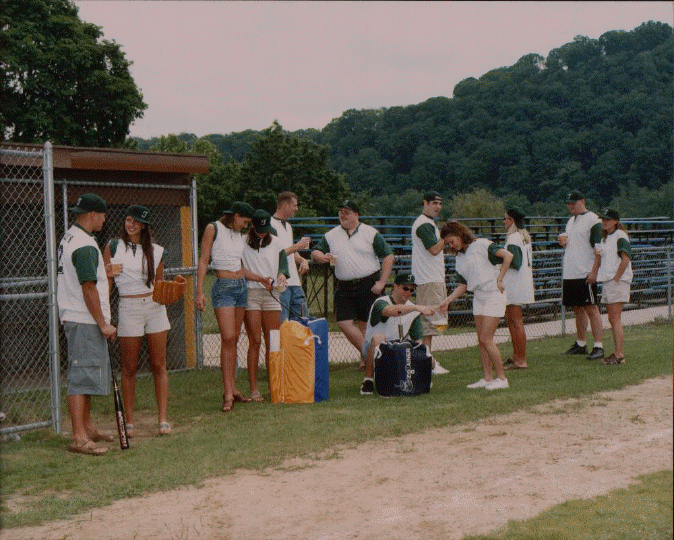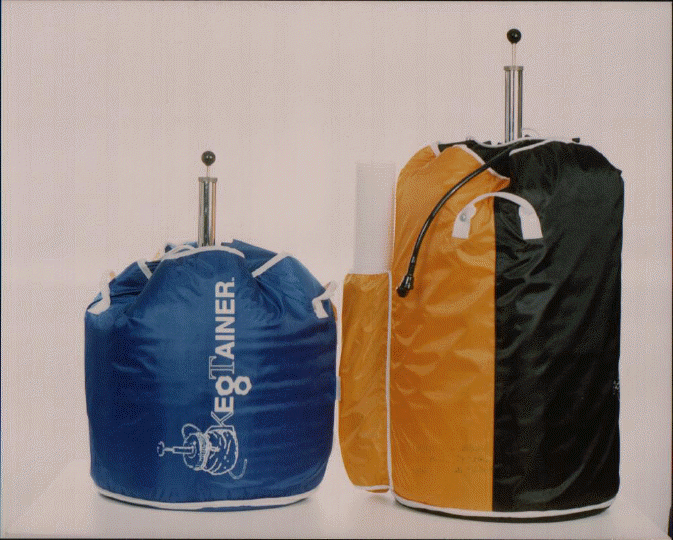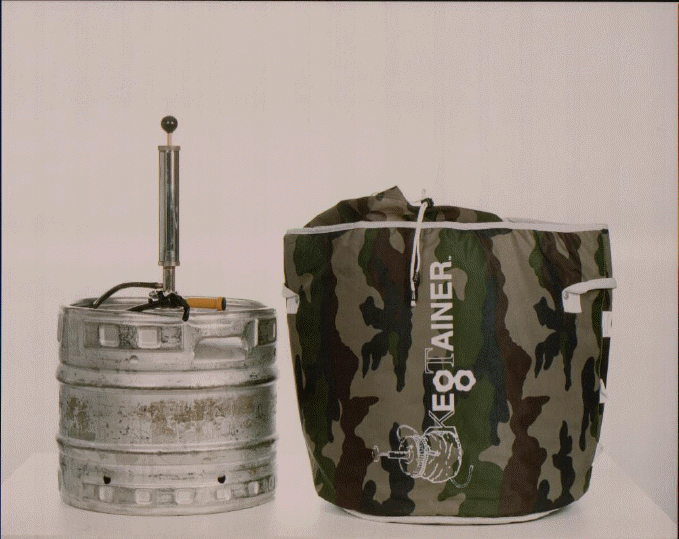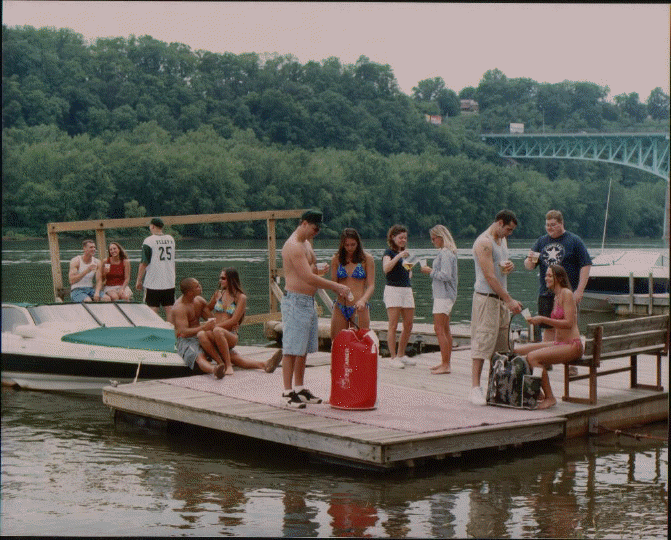 Since April 24, 2003