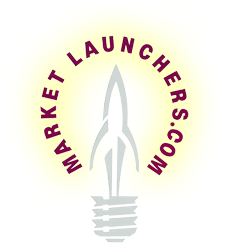 Books, software and publications for inventors:
We upgrade this directory constantly, so be sure to check back often
LAST UPDATED ON:
BOOKS:
Marketing Your Invention: A Complete Guide to Licensing, Producing and Selling, by Jack Lander
Marketing Your Invention, by Thomas Mosley, Jr.

How to License Your Million Dollar Idea, by Harvey Reese www.money4ideas.com
The Inventor's Bible, by Ron Docie, Sr. www.docie.com
Will It Sell? How to Determine if Your Invention is Profitably Marketable, by Jim White

The Toy and Game Inventor's Handbook, by Richard Levy (inventor of Furby) and Ronald Weingartner

From Patent to Profit, by Bob DeMatteis

How to Market a Product for Under $500, by Jeff Dobkin

http://www.dobkin.com

Bringing Your Product to Market, by Don Debelak (writer for Entrepreneur magazine) www.onestopinventionshop.net
Stand Alone Inventor, by Bob Merrick

How to Finance your Invention or Great Idea, by Jack Lander
How to Market your Invention or Great Idea, by Jack Lander
Gadget Nation, by Steve Greenberg
Invent Secrets www.lambertinvent.com
Inventing on a Shoestring Budget, by sisters Barbara Russell Pitts and Mary Russell Sarao www.asktheinventors.com
The 12 Amazing Secrets of Millionaire Inventors, by Harvey Reese www.money4ideas.com
SOFTWARE FOR INVENTORS:
Invent Right: Company offers a wealth of valuable information to inventors -- some free and some paid. It produces a DVD series called "Ideas Make Millions," presents seminars, offers an e-mail newsletter and also has an online radio show to listen to. www.inventright.com
MAGAZINES, BLOGS and OTHER PUBLICATIONS:
Need more information? Then continue searching the directory:
Market Launchers builds web sites for inventors
Order your own invention web page for only $1 down and get all these benefits ... if you already have your own web site and want to get more exposure for your invention, then list it on this site for $100 off the regular price.
Disclaimer: Market Launchers recommends that you use caution and do your own due diligence before you decide to do business with any outside company, and is not responsible for any business dealings that result.