Gobo Illuminated Car, Truck and SUV Lights: U.S. Patent # 6,685,347
Click on the video here to see the Gobo in action.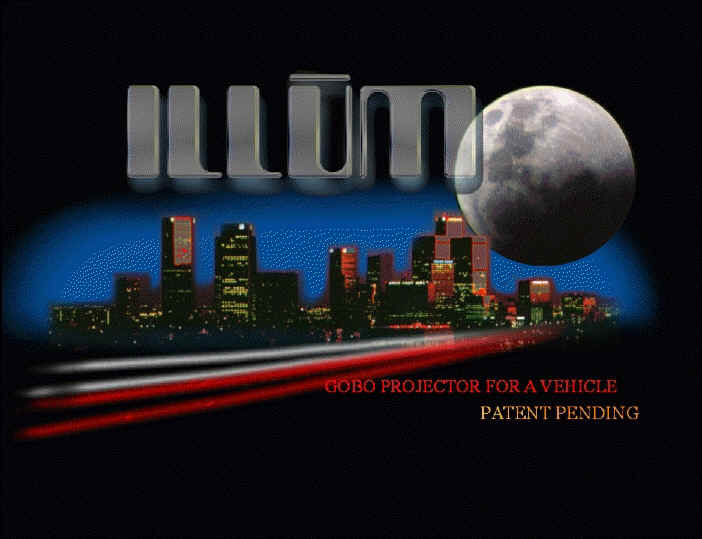 Picture your vehicle with an image projected onto the ground beside it, as these photos illustrate:

Illuminated Car, Truck and SUV Lights:
Illuminate your car, truck or SUV at night in a whole new way with ILLUM a.k.a. Gobo Projector Lights. ILLUM is a subtle, thought-provoking, very cool addition to a vehicle's already existing light system.
ILLUM throws a dramatic image of the vehicle's logo or emblem onto the ground, to both sides, below the rocker panels.

The number of images which can be used are limitless. Logos are projected from the vehicle onto the area where the circles are shown on both sides of the vehicle, as shown here: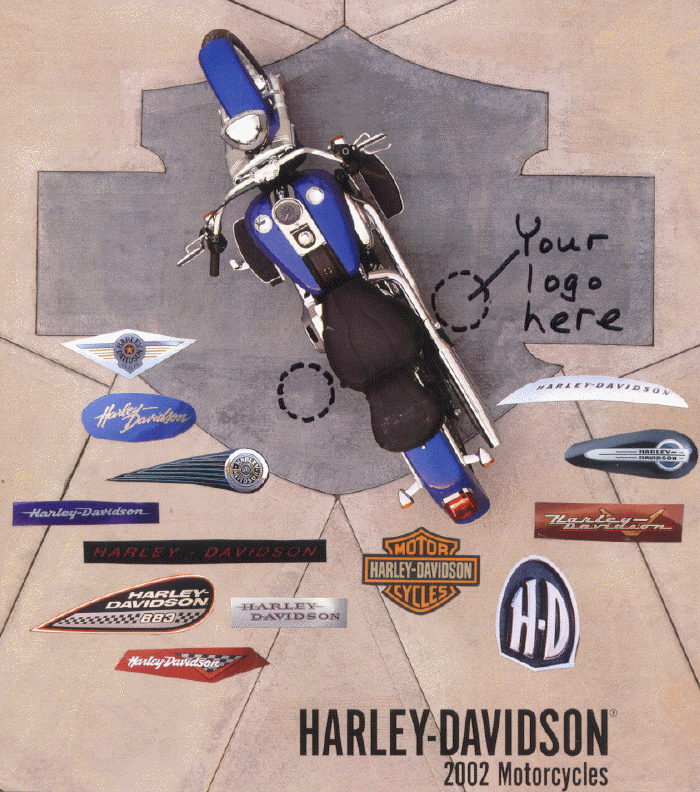 Aimed at the new car buyer and automotive enthusiast between the ages of 16 -- 60, ILLUM has potential worldwide appeal. ILLUM mounts on a bracket midway along the chassis frame.
FEATURES:
Visible only at night

Airtight, watertight and easy to use

User friendly and completely hidden from view

Virtually zero maintenance

Approximately the size of two hand-held flashlights (one for each side)

Made of durable weatherproof material with a small polycarbonate window, this light throws an adjustable beam; the size depends on individual taste and/or vehicle height.

Compliments other accessories such as: custom wheels, tires, running boards, mud flaps, etc.

Available for cars, trucks and SUV's -- the Illuminated Car, Truck and SUV Lights is perfect for 4x4's.

Profit margin:
Raw materials cost estimated at $15 -- 20.
Retail price estimated at $100.
Demonstration video available upon request.
Inventor: Glen Grutze, P.O. Box 2101, Sapulpa, OK 74067
Phone: (918) 855-9244
E-mail: [email protected] or e-mail Glen's patent attorney at [email protected]
(Movie clip music by Richard Wagner)