Vent Hatch: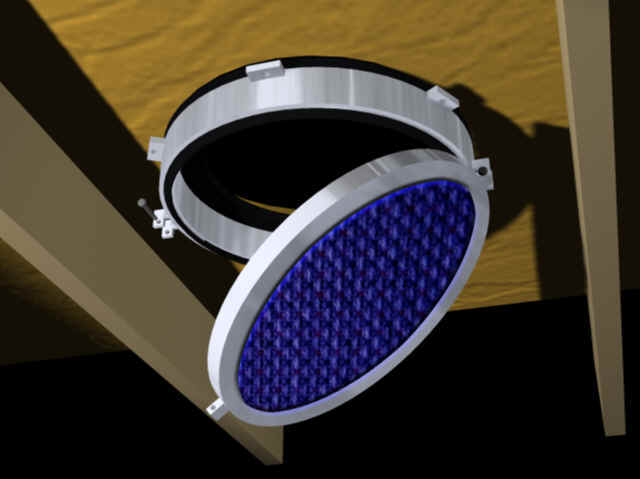 The VentHatch provides an easy means to stop heat loss from home roof wind turbines during winter while still allowing the free flow of moisture out of the attic. Roof wind turbines allow excess heat to escape from the attic during summer, but there is no device currently available to prevent heat loss from the attic through the wind turbine in winter. The VentHatch is the solution for this problem. The VentHatch stops heat loss but also allows moisture to escape from the attic. The flow of moisture is one-way: Out of the attic.
The VentHatch is composed of a base ring which serves as the mounting for a hinged cover that seals the opening of a roof wind turbine from inside the attic. The VentHatchís hinged cover is a ring whose center is a breathable membrane which retains heat but allows moisture to be passively exhausted from the attic. It is easy to install, permanent and much safer than climbing on the roof to place a cover over the ventilator.
The inventor is looking for a licensee
Please contact Market Launchers at (800) 337-5758 for the name and phone number of the inventor.

since September 13, 2004