The Roadside Message Board: U.S. Patent # 6,688,027
Click on the picture to see a larger version: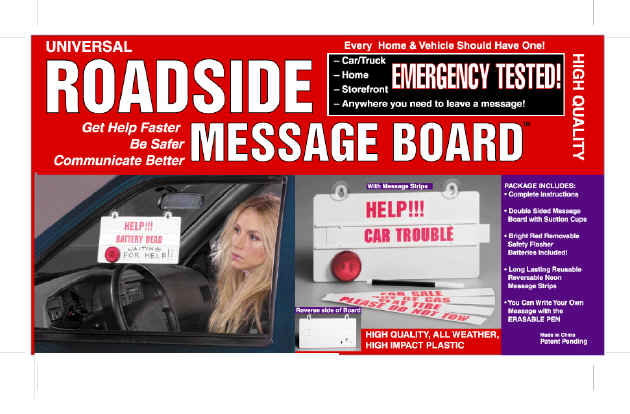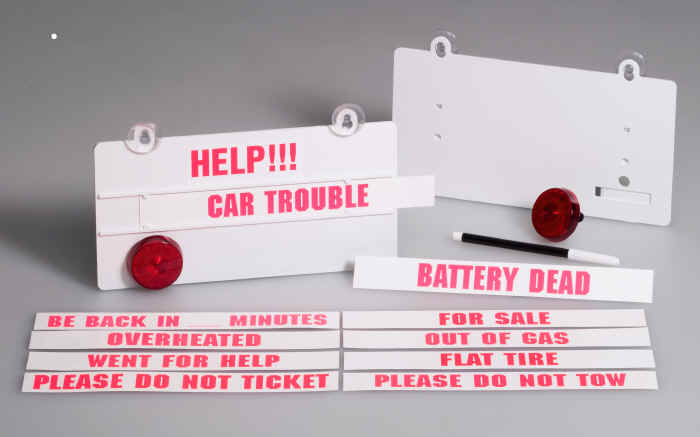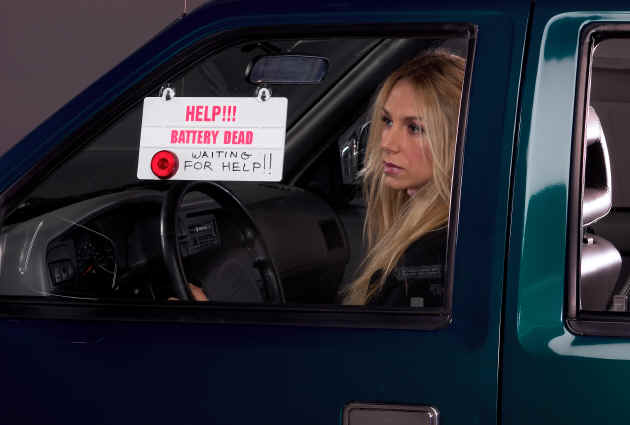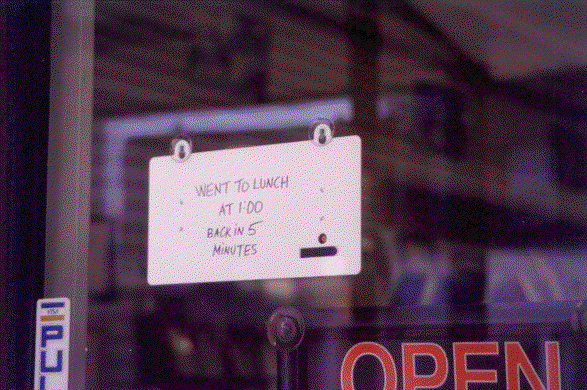 Please scroll to the bottom of this page to see what people who DO NOT have the Roadside Message Board use when they have car trouble.
The Roadside Message Board is the latest in road safety and protection. Although it was invented to aid motorists when a vehicle needs to be left unattended, it has a thousand other uses. One of the reasons that people need the Roadside Message Board is that many cell phones don't work in remote or rural areas because of poor reception. Many people use cell phones to call for help and leave their cars unattended in the process.
The Message Board is about the size of a standard license plate, so it fits comfortably under most car seats or above the sun visor. The next time you find yourself in a crowed parking lot late at night, just pull out your Message Board, moisten the soft suction cups and activate the attention-getting flashing red light. Attach it to your windshield and you'll never have trouble finding your car again. It can also be used for messages around the house, at the office or on store fronts.
How can the Message Board be used around the house, at the office or on store fronts?
The reversible suction cups allow the Message Board to be used to leave a message for delivery drivers.
Included in the package is a choice of 10 pre-printed messages to slip into the slot to specify your car problem. A dry-erase pen and a red flasher (lasting approx. 96 hours) are also included. This license plate-size message board with reversible suction cups can also be used for non-emergency messages, store front or home. This is a necessity for every vehicle, this would make the perfect gift !!! It is assembled by companies who employ handicapped people to do the work.
Included with your Message Board are the following 10 pre-printed messages which slip into the slot and specify your car problem.
Car Trouble

Please Do Not Ticket

Be Back In ____ Minutes

Please Do Not Tow

Overheated

Battery Dead

Went For Help

Flat Tire

Out Of Gas

For Sale
Also included with your Message Board are:
A flashing red safety light with 2 replaceable long-life batteries is included. The batteries provide up to 96 hours of continuous use.

Two suction cups that can be used on either side of your Message Board.

A dry-erase pen to write your personalized message. It erases easily when job is complete.

Durable Message Board with raised panel slips.
No home or car should be without this new and exciting safety product. It can also be used for child games, such as Tic-Tac-Toe, to keep the children from being bored during long trips.
Makes a GREAT fundraiser ...
If you are looking for something different for your school's next fund raiser, then the all-new Road Side Message Board is for you.
The Message Board is reasonably priced, and your school keeps UP TO 60% profit!
Here are some actual messages left by stranded motorists who DO NOT have their own Road Side Message Board: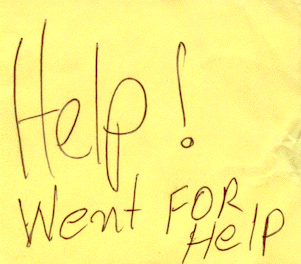 These were written on Post-It (TM) notes.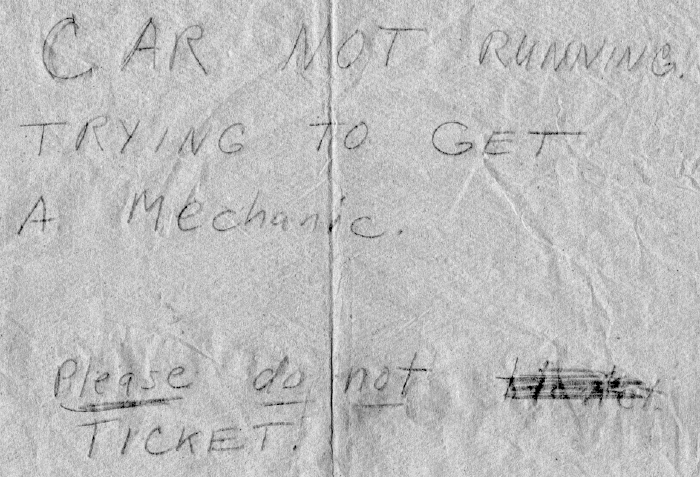 This was left on a napkin.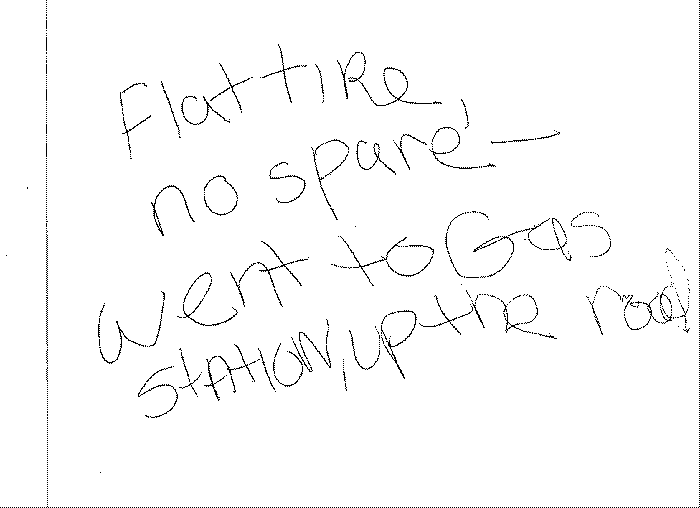 This one was written in crayon.

This one was written in lipstick.


This was written with a red marker, by a person whose car broke down and she had to walk 4 blocks to work in order to get a marker and paper to write on.
The inventor is looking for a licensee
Makes a Great Gift, Fundraiser, Stocking Stuffer or Premium/Promotional Item!
All Roadside Message Boards are assembled by:
A.H.R.C. (Association of Handicapped and Retarded Children)

Skills Unlimited

U.C.P. (United Cerebral Palsy)

Anita Smith Day Treatment

The Rehabilitation Institute
Inventor: Fred Fink
Cell phone: (508) 736-3368
E-mail: Inventor88@juno.com

since February 19, 2001
Order your own invention web page for only $1 down, and get your invention seen by manufacturers ...