Company Profile: Imagine Never Ending Designs
Inflatable Shower Curtain:
The Inflatable Shower Curtain provides a new and unique way to conceal your tub and shower. By creating a 3-dimensional design through the addition of air, the shower curtain becomes a work of art. There are many benefits to an inflatable shower curtain. The stiffness provides a wall-like appearance and effect. The new curtain prevents water from escaping and keeps the curtain from moving into the shower and touching the skin of the showering person. It is also easier to clean. You no longer have to remove the curtain to launder it, as the stiffness allows you to clean the curtain while it is hanging.
There is nothing like it on the market. It is fun and exciting and will entice young children to take their baths. It is great for hotel and motel chains who can now inflate their logo on their shower curtains, providing their guests with a new type of showering experience that they will remember. The product appeals to all ages and the design possibilities are endless. Inventor: Brent Farley, 1808 Rambling Ridge Lane, # 301, Baltimore, MD 21209; (410) 415-6611. The inventor also has a product that is selling in a national retail store chain; to visit that web site, go to www.coolestclocks.com E-mail: [email protected]
Company Background:
Imagine Never Ending Designs is a company that creates new products and is looking for partnerships, licensing deals or investors to help manufacture and market any of the five patented products and five patent-pending products, as well as a storehouse of new and innovative products in over twenty categories. The concepts are all created by the company's president, Brent Lee Farley. Mr. Farley received his first patent in 1972. He has since gone on to invent and create products that specialize on being problem-solving and simplistic.
His products have received national recognition, receiving first place honors in the 1990 GREAT IDEA CONTEST for STRETCHWRAP, a reusable gift wrap. In 1997 Brent was a finalist with his patented SLED PANTS in Hammacher Schlemmer's SEARCH FOR INVENTION CONTEST and was featured on REGIS & KATHIE LEE, CNN, NEW YORK TIMES, SKI Magazine and a variety of other TV and print media. In 1998, Brent was again a finalist in Hammacher Schlemmer's SEARCH FOR INVENTION CONTEST for his patented IRONING MITT. Mr. Farley received 2 bronze and 1 silver medal at INPEX 98, the largest Invention trade show in the US, for his patented IRONING MITT, the NEVER-ENDING NAIL FILE, and the HANDAIR. Mr. Farley is also a recognized artist, having exhibited in Manhattan, SOHO, Washington D.C. and Baltimore, MD. He has more than fifteen years experience as an ironworker and twelve years experience working as a stagehand and studio mechanic.
Imagine also has patent-pending status on a fire-containment system for wild fires. It is a simple yet large venture that is expected to change the way fires are fought forever around the world. We need help in all areas, from financing to marketing. The following is a list of products available for licensing:
Category -- Product:
Animal Care -- HANDAIR
Automotive -- The Inflatable Car Mat
Beauty Products -- Never-Ending Nail Files, HANDAIR, Hideaway Hair Brushes
Environmental -- Big Fire Out, Beach Saving System
Hardware/Tools -- Carpenter Sharpener, Magnetic Tape, Gravity Bag, 4-in-1 Handyman's Tool
Infant/Child Care -- BABYWAVE
Lawn/Garden -- Expandable Trash Can
Medical -- The Breather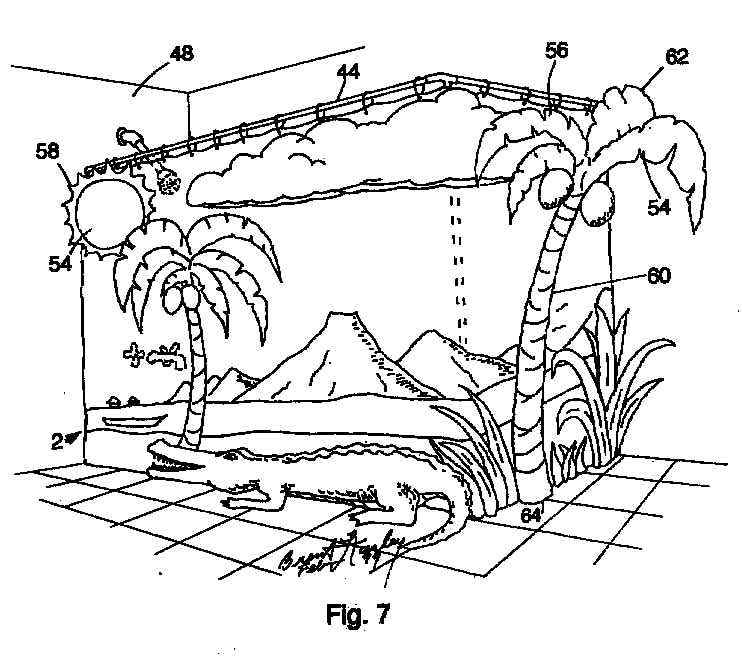 Inventor: Brent Farley, 1808 Rambling Ridge Lane, # 301, Baltimore, MD 21209; Phone/Fax (410) 415-6611 E-mail: [email protected]