The "Hairlacer" Hair-Styling Tool: U.S. Patent # 5,657,776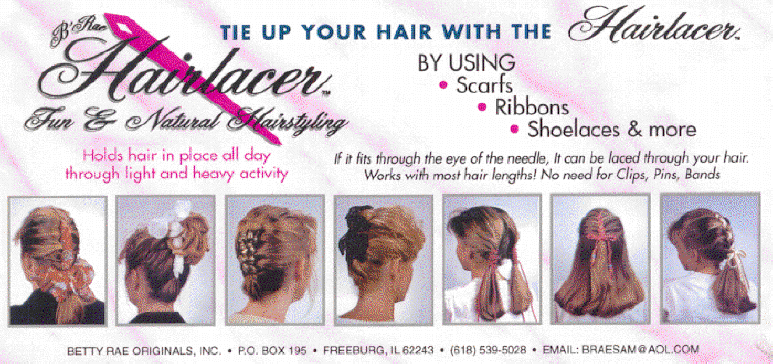 The Hairlacer:
This unique hair-styling tool for women, men and children with long hair enables you to tie up your hair with scarves, ribbons, shoelaces and more. The Hairlacer is safe, sanitary and easy to use, and it's easy to achieve beautiful hair designs like these:
It takes only a few seconds to lace quickly, look good, and go. Results like these are achieved in 3 easy steps. Click here to see how it works.
The inventor is looking for a licensee
Inventor: Betty Rae Originals, 4850 Brenner Road, Freeburg, IL 62243; (618) 539-5028
E-mail: [email protected]