Paint Roller Cleaner: U.S. Patent # 5,544,668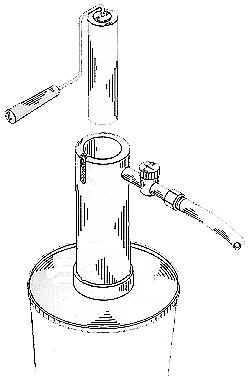 Paint Roller Cleaner:
Anyone who has ever painted a house knows what a hassle clean-up can be. Whether you are a seasoned professional or a do-it-yourselfer, this Paint Roller Cleaner is all you will need for a quick and easy clean-up. The Paint Roller Cleaner uses centrifugal force to spin the paint roller sleeve clean and dry. Not only is it easy and quick, but also environmentally friendly. All waste products are caught by a bucket and can be disposed of properly.
Inventor: Arthur Dollar
Phone: (559) 322-6859
E-mail: [email protected]

since February 1, 2000
Order your own invention web page for only $1 down, and get your invention seen by manufacturers ...